VANESSA KATZ paints using the ARTristic Easel




Vanessa Katz Awards



The Artist's Magazine 30th Annual Art Competition - Abstract Experimental -Honorable Mention for "Urban" and publication, 2013

North Light's Books' first annual Acrylic Works: Best of Acrylic Competition - "Is It Cloudy or Bright" selected for publication, 2013

11th Media Global Art Annual Artists of Today - Diploma of Excellence - Honorable Award for "Urban" - April 2013

9th Female Artist's Art Annual - Honorable Award for "Morning Glory" - March 2013




Vanessa Katz Exhibitions



Solo Exhibition - The Da Vinci Exhibit - Los Angeles 2011

Solo Exhibition - Old Town Wine Cellar - June 2010

Palm Springs Art Museum - Exhibition May 2010 - Juried Selection



Artist Vanessa Katz was born in England and now resides in sunny California where the sun makes everything appear more colorful and vivid. She loves the freedom that abstracts give her to express her inner emotions and the results reflect that in her varied and wide range of artworks.
She works on canvas and paper with many mediums of acrylic, oil, ink and texture-building materials, and likes to build up layers of paint to create a richness of depth and texture.
Vanessa recently purchased the ARTristic Mark 4 Easel.




Inspired by everyday observations, feelings and life experiences in general and by the works of such artists as Rothko, Pollock, Van Gogh, Kandinsky, Vanessa's work is assured, insightful and vibrant.

After attending the Putney School of Art in London, she continued her education with many classes and courses. An award winning artist, Vanessa's solo exhibitions are a feast for lovers of fine art. She now works as a full time artist. Her paintings are in private collectors' homes in the United Kingdom and the United States.

"So excited to receive and try out a new easel today from www.artristic.com "

"You can spin your painting in any direction - great for dripping effects and you can lay your painting flat - that's how I did the undercoats. You can also paint all the four sides of your
paintings because it holds the canvas on the inside at the back. All you see is your canvas."

"This is a remarkable easel that gives you such freedom while painting"

Verdict -

"I absolutely love it"



Back view of one of Vanessa's first paintings
using the ARTristic easel

She was totally surprised at how easy and quick it was to adjust the height of her canvas as she worked
Undercoatings suddenly became easier and faster
With the undercoating dry, the canvas is instantly re positioned upright for Vanessa to continue painting
And this is the finished painting.



"So incredibly easy and
delicious to use. This is a fabulous easel"

"It is amazing.I just painted all the sides at eye level. Just rotating to get to each one"
Vanessa appears in edition No142 on page ten of the popular Australian magazine called Artist's Palette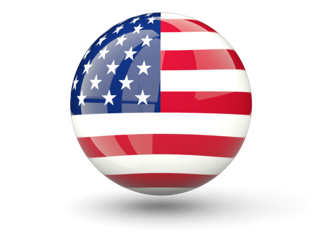 Click the flag to go to the

ART

ristic Australia web site