"THIS IS WHAT HAPPENS WHEN YOU PAINT WITH
AN EASEL THAT WILL NEVER GET IN YOUR WAY"

TIMOTHY JOHN
Artist. Represented in private/public collections in America, Australia, Asia, Europe. Melbourne, Australia

"The versatility of the ARTristic Easel is truly revolutionary, taking artists into the 21st century with its ingenious but practical design."





DALLAS NYBERG
Award Winning Artist. Acrylic and airbrush. Teaching/commissions. Studio: Cowra. NSW Australia ph 0428 157076
www.artworkbydallas.weebly.com



"My art abilities instantly took a giant step forward.
I was curious and skeptical at first but after watching an actual demonstration it was obvious that this easel is a watershed moment in art. Something exceptional. This easel bends and breaks all the rules of conventional easels but somehow I can now paint faster and more creatively than before with increased quality.
NOLA CLARK
Award Winning Artist: Member of the Pastel Society of Australia, The Australian Guild of Realist Artist's and The Ringwood Art Society of which she held the office of President for seven years.
Water color, pastel and scraper board


"After using the ARTristic Easel for just a few days, I knew that there would be absolutely no way I would ever be persuaded to return to my old methods of painting."
GAVIN BYRT
Award winning artist and art teacher. Owner of the Giddy Bull Frog Gallery, Red Hill, Victoria, Australia

"Now that I can adjust and spin the canvas to maximize the light, paint all the edges of the canvas or tip it to a horizontal position for drawing and fine detail, its an amazing improvement. Being able to instantly adjust the canvas up or down and re position it to any angle while painting has made a huge difference to the way I paint. Since painting with the ARTristic easel I have won two art awards."


DENIS CALLAGHAN
Artist. Perth. West Australia

Let's be honest. Most easels are ugly, cumbersome bits of cheaply manufactured brown furniture with price tags to rival those of fine antiques. But I wanted portability, easy to adjust and clean, full canvas rotation, four side access, light weight and durability. I also wanted a controllable vertical, oblique or horizontal work surface and to be able to attach drawing boards, wood panels or stretched canvas. For me
The ARTristic Easel
ticks every single box.


TONY BARBER

Artist, Award winning designer, Author Illustrator, Artist Mentor.

"I couldn't understand why us artists were still painting with easels invented in times when the physical, visual and overall comfort of artists was of little or no concern. Well let me tell you that at my age....comfort is

definitely

a concern! So I designed the ARTristic easel. Thank God the pain has stopped and my passion for painting has returned. I always suspected that improving the design of an easel would also improve ones art."
STEVEN SWEENEY: Wheelchair artist
Acrylic on canvas. Narre Warren, Victoria, Australia.


"Now I can paint larger paintings because the ARTristic Easel provides me access to all areas of a canvas I would not otherwise be able to reach alone in my wheelchair. I simply rotate the canvas down to my level, tilt it back or forward to a preferred angle while having total clearance and complete control to paint within my wheelchair. There's simply no turning back. This easel has changed my life.


JEFF GILMOUR
Water Color Artist. Teacher. Frankston, Victoria, Australia
"I am absolutely delighted with my ARTristic Easel."



"I paint on half sheet Arches 300 GSM rough block. The adjustable arms are perfect for holding the backing board of the block. After dividing a page into four it's fantastic to be able to paint 2 landscape and 2 portrait paintings at the same time by simply rotating the block that is firmly fixed to the arms of the easel.
When I travel to give art demonstrations I pre set up the easel at home with the block fully attached and place the entire easel into my VW van. The easel is
so stable during the trip. When I arrive I simply carry the entire easel into the building and start painting immediately. Wonderful. This easel saves me so much time."
TONY HENNESSY
Artist. Casino. NSW Australia

This was my first painting using the Artristic Easel and your Mahlstick. I loved both! The easel allowed me to work directly over the section I was working on. This painting is in oils with quite fine detail. I just loved being able to elevate it to my eye level and rotate it as needed. It was simply inspirational and the coup de grace- being able to effectively make it horizontal when signing the finishes painting.

When I took the ARTristic Easel to my art group here in Casino, it was a sensation. I just love it.

PETER LEVI
Artist in oils. Victoria. Australia
I have been painting for almost ten years, mainly in oil on canvas. I have always been very frustrated by standard wooden easels, as they are heavy, make it difficult to raise or lower my canvas, won't allow me to paint on the horizontal and also prevent me from painting all edges. In an instant the ARTristic easel has resolved all those problems! I am enjoying my art so much more and being even more creative. The easel is just so innovative and user friendly I had to let you know. Here is an example of my latest work using your easel. Thank you and well done!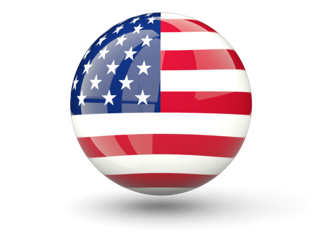 Click the flag to go to the ARTristic Australia web site