An Important Message For All Artists
These Artists Ignored Old Traditions To Create New Ones



Vincent van Gogh, Pablo Picasso, Claude Monet,
Salvador Dali, Jackson Pollock

Each one of them sought complete freedom of expression. To achieve it they ignored the traditional ways of painting. In doing so, they established many new standards and traditions of art that we all admire and follow today.

As a lifetime artist, illustrator and designer, I know that no artist of any age can experience complete "freedom of expression" without first having physical and visual freedom. Only then will they be able to create their very best work.

The outdated design of a standard "traditional easel" will not allow this to happen for the artists of today. Traditional easels were not designed to give artists complete physical and visual comfort. They only provided a basic shelf for a canvas stretcher to sit on.

Knowing this and armed with a "paint bucket" wish list from dozens of my artist friends, I set about designing a totally new type of easel. I was very curious as to what they would say when they used it and discovered that it would allow them to...

1. Paint all four sides of a canvas.
2. Raise and lower their canvas and lock it instantly at any height.
3. Paint with the easel hidden completely behind their canvas out of sight.
4. Instantly be able to tilt the canvas down to a flat horizontal plane.
5. Choose to stand or sit when painting with it. Including in a wheelchair
6. Attach small, large, square, oblong and even round canvases to it.
7. Tilt, lift or move the easel knowing the canvas will not come off.
8. Fold down the easel instantly for storage or travel in a car.
9. Convert it to take drawing boards, canvas boards and white boards.
10. Bring any part of their painting directly to the tip of their brush at any angle.

When the easel was completed, passionate artists
from around the world started using it and were soon
telling me what
happened
when they painted with it.

If you are a forward-thinking artist looking for true "creative freedom," if you want to discover your full artistic boundaries while becoming part of creating new traditions, then why not treat yourself? Order a new ARTristic Easel today and within days you'll understand what you've been missing.


The ARTristic Easel.
"For non-traditional, innovative artists seeking total freedom of expression."
It has always been assumed that the standard or quality of artists' work was determined by the levels to which they developed, controlled and then combined their natural sense of creativity, cognitive processing, physical coordination, visceral awareness and emotions.

But if you place physical or visual barriers between an artist, their brush arm, and canvas, it impedes them just enough to stop them from painting to the very best of their ability.

Traditional A and H frame easels place many obstacles in the way of all artists.

The ARTristic Easel has been specifically designed to remove them. It gives an artist unhindered access to every part of their canvas by allowing them to bring all areas of their canvas (including the four edges) directly to the tip of their brush - at any angle or height, while they paint, standing or sitting. Unhindered brush or palette knife control is instantly noticeable and the results are reflected in their work. The ARTristic Easel has been designed by a professional artist who believes that if you are still using a traditional easel and you are assuming that you are painting to the very best of your ability…that's probably not the case.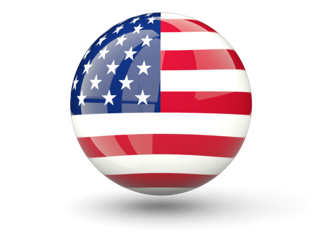 Click the flag to go to the

ART

ristic Australia web site