Mahl sticks used by most artists and sign-writers of today are based upon designs limited by 16th century materials and dogma. Since then the demographics and ages of artists has changed and new materials offer exciting possibilities. Result? The ARTristic Mahl stick. When artists are
pain free and relaxed
they paint better. So applying the same criteria that allowed us to create the ARTristic Easel, we have designed a new and vastly improved, multi-use Mahl Stick. Enjoy. ​
A Comfortable And Better Functioning Mahl Stick


FOR AMERICAN ARTISTS
3.

No loose parts to misplace. The non slip rubber end is easily removed for cleaning and brushes can be stored inside the stick if required.
$39 USA ARTISTS


INCLUDING FREE POSTAGE
TO ANYWHERE IN AMERICA



4.

If desired you can insert cleaning rags into the side of the foam hand rest or insert extra bushes loaded with different colored paint into any of the four holding holes.
2.

Your painting hand will not slide down the stick but rests firmly on a thick foam pad that absorbs the brush stroke movement of your hand and wrist. This gives you increased finite control of your paint brush and better results with reduced stress, aches and muscle pains
1.

Our ergonomically designed Mahl stick is comfortable to paint with, instantly adjustable in length from 17 inches up to 26 inches and suitable for right or left handed artists of any medium.
Top end of Mahl stick does not touch the canvas when the bottom end is held against your stomach
Instant one finger unlock
and re lock length adjuster

Adjustable height foam
hand rest. Removable
and rotatable


Wrist sits on the foam
pad, allowing left, right, up
and down movement of the
entire hand and fingers

Non scuff rubber tip can easily
be removed for cleaning

*If you like to "snack" as you paint
you could insert liquorice
or cheese sticks inside.

Cleaning or wiping rag inserted into the side of foam hand rest
5.
If your entire painting surface is wet, rest the bottom end of the Malh stick onto your stomach and with your non painting hand, hold it at a forty five degree angle without touching the other end onto the surface of the painting.
Holes for inserting extra
brushes while painting if
required or preferred.

Rest end of Mahl
stick onto stomach.



Support with
one hand

6.
Place fingers on top of foam pad and push down to desired position.
Hi Tony,

"I received the Mahl stick and have finally had an opportunity to use it. I've just finished a painting with a lot of detail in it (right in the middle of the canvas!) so it was perfect and just what the doctor ordered! It was terrific, and I am in love with the foam, it makes for a nice soft spot for the hand to rest on and also is nice and warm on a chillier day or night of painting."

"My latest piece of art would have been near impossible without your Mahl stick!"


"Thank you again!"

Cheers,
Mia Oehlmann



Can store paint brushes
inside its length

Adjustable height hand rest.
Hi ARTristic, I just wanted to drop you a quick note to say I've received your newly designed mahl stick. After using it a few times I have to tell you how much I am impressed with its design. I am a disabled artist having to paint from my wheelchair. Your mahl stick allows me to paint better with my brush hand well supported. Great job thinking outside the box and reinventing a better mouse frap (sort of speak.) I look forward to many uses of it. Thank You

Steve Stefano, Ontario, Canada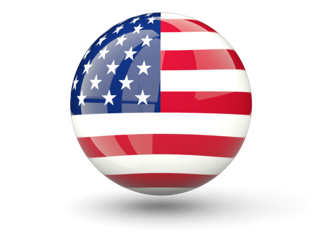 Click the flag to go to the

ART

ristic Australia web site