GAIL CHANDLER paints using the ARTristic Easel
We at ARTristic are reluctant to give artists a "full on" sales pitch or opinion of how good we think our product is because most people tend to think the easel they are currently using could not be substantially improved upon, so why bother getting another one?

From the very beginning of its development, we decided to let those that paint with our easel do most of the talking for us.


*See our testimonials page.



And every so often, someone works out precisely what this easel can do for them within the first few hours of using it. Some artists get more excited than others so you can imagine how we felt when we recently received an email from an established professional artist that encapsulated exactly what we think about our easel.

Here is what Gail said.
(

what a great smile she has)



"This Easel Is The Best New Thing In My World"


(An obviously very excited Gail)




"Ok I'm totally blown away."

"This easel is just phenomenal."


"It's like the painting is hovering in the air in front of me, yet it is solid as can be?"

"I'm working on a 40x30 piece right now and I was able to put in a full 8 hour painting day without feeling exhausted or strained."
"It was amazing to be able to tilt the canvas to literally any angle I needed to be able to get to the area I wanted. That is especially important to me since I don't use a Mahl Stick."
"Tilting and raising the height of my painting was so darned easy it felt like the easel was "telepathic". It was super easy to assemble and very logically designed."
View from the back of the canvas
"Here is a picture of the work I am referring to. I'm a professional full-time artist, but my studio space is excruciatingly small.

It seems like I have a lot of room now.

I teach and do public painting exhibitions and they will be much easier now that I can carry this thing like it's a stick."

This Is What Gail Said To Us on The Second Day Of Painting With Her New Easel.


(Even more excited)



"After using this beautiful piece of equipment I think I know what it must have been like to be the first person to ever use the wheel. I put in another full day on it today. If I had to draw an analogy I would say that this is easel is as revolutionary to the art industry as the iPhone was to the cell phone industry. When the word gets out about this easel, it will become a phenomenon and take over the art world. This thing is pure genius. Thank you, thank you, thank you!'
Gail Chandler is an extremely talented, self-taught full time professional artist who launched directly into a successful art career in 2003 creating water-color paintings of the Napa Valley.
In 2011 Gail switched from watercolours to oils, revealing a completely different mind set.

And that is when something really special happened.


Gail's paintings successfully trigger a memory or a giggle…..revealing the mischievously naughty side in us all.

Her skill at understanding and then identifying the humor in our lives and being able to capture it on canvas with consummate ease is a rare talent.

Gail's paintings now reflect her quirky personality and are overflowing with places and objects often implied but not explicit. Every brush stroke of her work pushes against the boundaries of contemporary realism.


To enjoy more of Gails paintings and brighten your day, click these links.
Rock Candy: Oil

Cutting Glass: Oil

Village Harvest: Water color

Red Tricycle: Oil

Bistro Jeanty Le Bicyclette: Water color

Sparrow: Water color

Red Mixer: Oil

The Games Of Life: Oil

Morning Buns : Oil

Uptown Girl : Oil

"Thank you Gail for getting very excited about our easel and taking the time to tell us."
Tony and Carl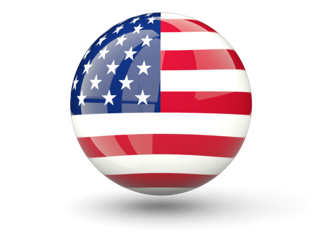 Click on the flag to go to the
ART

ristic Australia web site